Determining the functions of art can be difficult. This is because some art will serve a number of immediately-recognizable functions, whilst other forms of art might not have any discernible function other than to be aesthetically-pleasing (and I use the word 'pleasing' very loosely here).
It is also difficult to define what is essentially a creative and free-reined process in terms of its function or utility.
Having said that, some of the functions of art may include:
Political
Social
Physical
Personal
The functions of art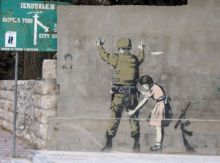 Often, pieces of art will have multiple functions.
For example a piece of political art might be visually pleasing to look at, and the techniques used to capture and represent the sentiment of the piece might be artistically noteworthy, nevertheless the main purpose of the piece is to portray a political message.
This piece by British graffiti artist
Banksy
highlights how art can have a political function.
Similarly, art that has a social message or commentary might be seen as having a social function.
An example of the physical function of art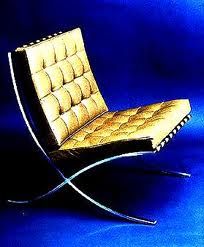 Art that has a physical function usually relates to items that can be used for a practical purpose because of their physical structure, despite their artistic appeal.
Examples include architecture, which can be breathtaking, but still primarily serves a physical function. This chair is a good example of physical art. Its design means that it is immediately aesthetically interesting to the eye, but its main function is to be a comfortable chair to sit on,