If you've lost the manual for your Singer Stylist 514, there's quite a few online sites offering help, both repositories for appliance manuals, and sewing machine communities.
Try homeappliance.manualsonline.com first, as they have the manual for the 514 model available to read from the screen, and as a download.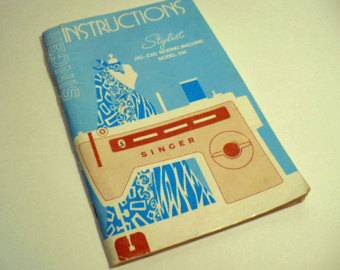 Remember that several models of the Singer Stylist (518, 538, 514, 513, 533) are covered by the same manual. With this in mind, try
manualslib.com
, which lists the 513 as a downloadable PDF.
If you've no luck with the manual libraries, try joining one of the many online sewing forums, such as needleworkgoodies.com, sewusa.com or

mastersewsusa.com.
The site singeroriginalvintageproducts.com specializes in selling parts and manuals for older singer products, so they may stock what you are looking for.
Finally, contact Singer themselves here to check if they still hold a copy of the manual for the Stylist 514.