Yes, Gunday is a film which is technically based around real life events.
By "real life events" I'm actually talking about the environment following the 1971 Bangladesh war.
The film's director, Ali Abbas Zafar, has claimed he was inspired by tales his father used to tell him about this period in Bangladesh, India and Pakistan's joint history: A time of struggle and hardship that is often not given enough attention in my opinion.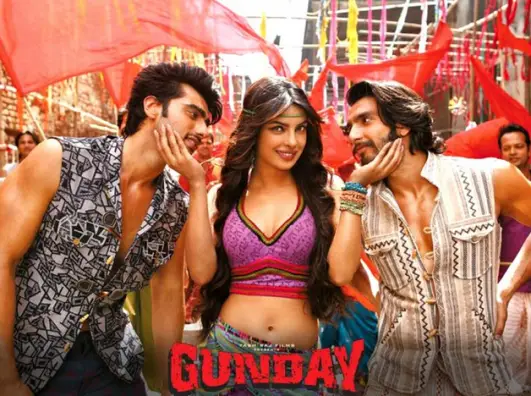 The "action thriller" Gunday tells the story of two young boys who become coal bandits and gunmen, and eventually grow to become the most-feared gangsters of Calcutta.
The film features former Miss World Priyanka Chopra who looks pretty stunning throughout!