There were many memorable and ground-breaking novels published during the 1980s, which made their authors very famous.
I'm going to choose those I remember most clearly, or most enjoyed at the time - and I've tried to choose pictures of the books' original covers, too, to add to the spirit of the 1980s!
1980
One of the first big successes of the '80s, in terms of novels, was Umberto Eco's The Name of the Rose, which was published in 1980, and went on to become a huge success.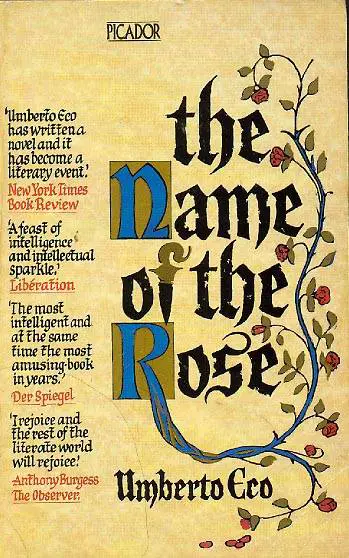 A film of the same name was made later, in 1986, and starred Sean Connery.
1981
Another author who made his name with a book published in the early '80s was Salman Rushdie.
His book, Midnight's Children, was published in 1981, and won both The Booker Prize and the James Taitt Memorial Prize in that same year.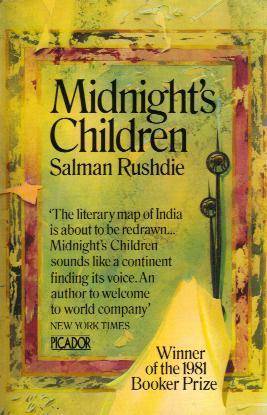 I have to confess that I didn't actually like the book very much - but no history of 1980s novels would be complete without it!
Rushdie went on to become even more famous later, of course - both for his writing, and for the fatwa that was issued by the Ayatollah Khomeini, in the wake of another of Rushdie's books, The Satanic Verses, which I'll come back to further on.
1982
In 1982, one of the must-read books was the exquisite The Color Purple, by Alice Walker.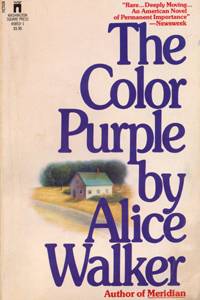 This, too, went on to become a film, starring - amongst others - Oprah Winfrey!
Another author who garnered much attention - and acclaim - in 1982 was Isabel Allende.
The House of the Spirits was her debut novel, and was also later made into a film, in 1992.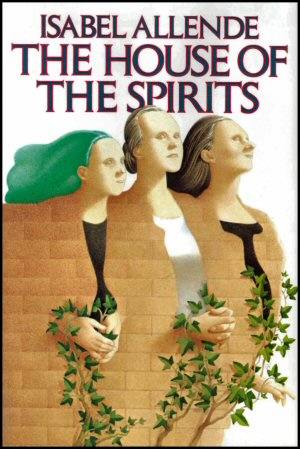 1983
I don't recall 1983 being such a good year as the two that preceded it, in terms of authors whose novels were really exciting readers, and who were themselves becoming famous in the process, but 1984 and 1985 more than made up for that!
1984
1984 saw the publication of Milan Kundera's The Unbearable Lightness of Being, which quickly became a best-seller.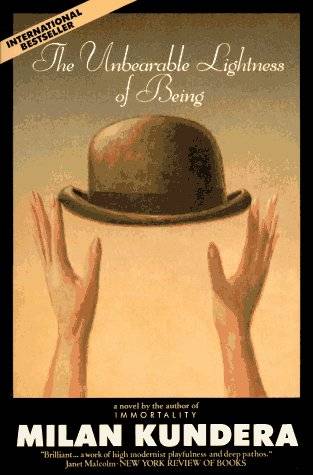 In the same year, readers first encountered Don De Lillo's White Noise, which won the US National Book Award for Fiction.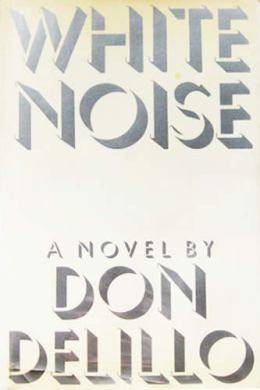 1985
1985 was an even better year, in my opinion, thanks - in no small part - to two authors: Gabriel Garcia Marquez, and Patrick Suskind.
Marquez's book, Love in the Time of Cholera, was first published in Spanish, in 1985, with an English translation following in 1988.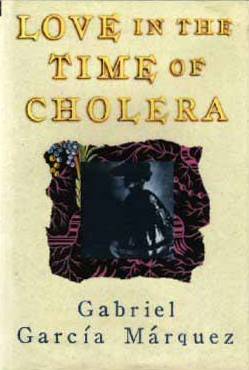 For those of us who were already fans of Marquez's work, but who could not speak Spanish, this was a long time to wait, and it took even longer for the English language film adaptation to be made - in 2007.
However, while we were waiting for the English translation of Love in the Time of Cholera, we weren't bored: There was Patrick Suskind's wonderful, inventive novel, Perfume: The Story of a Murderer, to read.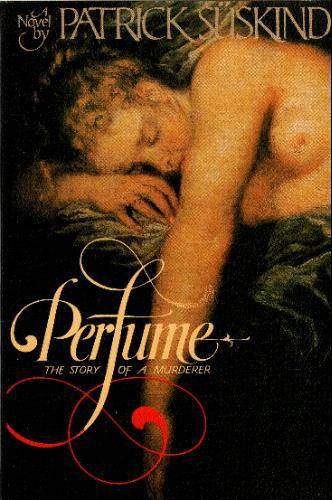 Suskind's book was published in 1985 and the film adaptation came out a year before that which was based on Love in the Time of Cholera, in 2006.
1986
I recall 1986 as being significant, not so much for novels that were released, but more for the deaths of several famous and highly-influential authors, including:
Simone de Beauvoir
Jean Genet
Christopher Isherwood
Jorge Luis Borges
1987
Despite the literary world's losses in 1986, 1987 was only just around the corner, and really did its best to compensate, with some brilliant novels being published.
The first one I recall being very excited about reading that year was Haruki Murakami's sublime Norwegian Wood.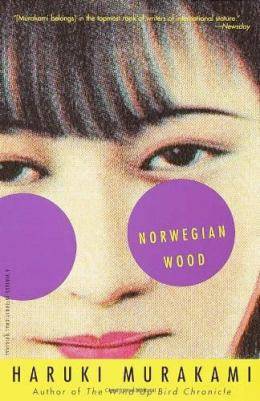 This book sold 4 million copies when it was first released in Japan, and turned its author into an icon for a whole generation.
I can't express how good I think this book is - you'll have to read it for yourself!
Murakami's book was followed, in the same year, by the perenially popular Beloved, by Toni Morrison.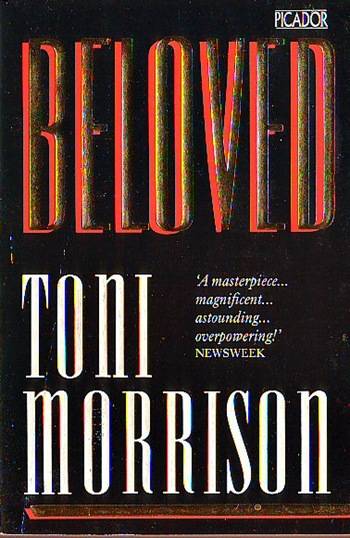 This book went on to win The Pulitzer Prize, and still attracts millions of votes in almost every poll to name the best books of the last century.
An equally famous book, also published in 1987, was Tom Wolfe's The Bonfire of the Vanities.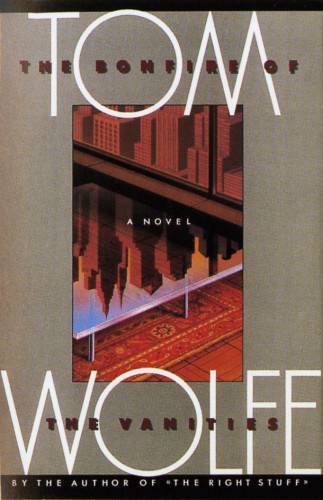 This was Wolfe's first novel and became an enormous success, with readers taking the view that it captured the feel of New York in the 1980s astonishingly accurately.
The book was also made into a film, in 1990, but this turned out to be a flop.
1988
1988 saw the publication of two books that would make their authors famous beyond their wildest imaginings, though not always in a positive way.
The two writers could not have been more dissimilar from each other, and the outcome of the publication of their books could not have been more different.
The first writer of the two is not a novelist, but a physicist, Professor Stephen Hawking.
Hawking attracted a lot of attention when the book was published, both for his genius, and for his extreme disability, which is caused by Motor Neurone Disease.
His book, A Brief History of Time, went on to become an international best-seller, but - although many people own a copy, including me - I suspect that significantly fewer can truly claim to have read it all the way through! I confess I haven't.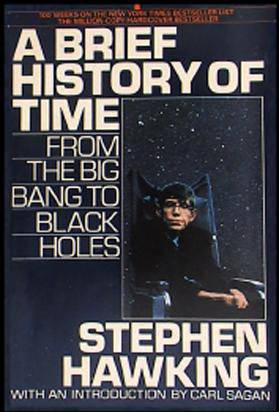 A Brief History of Time must have been one of the most talked-about books of 1988 - but even so, it was certainly not the most famous, or - rather - infamous book of the year.
That dubious honour has to go to Salman Rushdie's The Satanic Verses, which was, and remains, a highly-controversial and divisive book, and which ended up costing its author his freedom over a very long period of time.
1989
For me, 1989 was memorable for two novels in particular:
The first was Amy Tan's The Joy Luck Club, which I absolutely loved.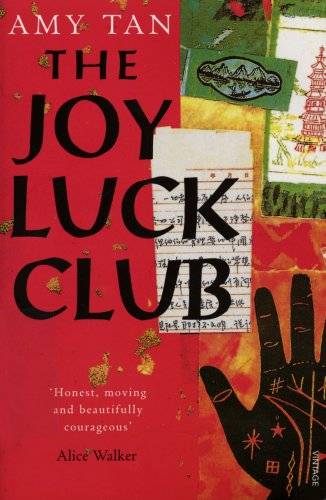 The book is structured like a game of Mah-Jong, and its characters and story were particularly interesting in the days when we were perhaps not as familiar in the West with the history and culture of the East as we have since become.
The book was widely-praised, and was made into a film in 1993.
And finally...
As I write this, here in Norwich, the home of the world-famous UEA M.A. in Creative Writing, it seems appropriate to finish this answer by referring to one of the alumnae of that course of study: Kashuo Ishiguro.
Ishiguro's third novel, The Remains of the Day, has since been made into a highly-succesful movie, and seems a good way to end this brief history of some of the famous authors of the 1980s.
Don't stop here, though...
There were lots more great authors and novels during this decade, so please don't let my answer limit you and deter you from reading more of them!