3 Answers
Television show staring Craig T Nelson . . .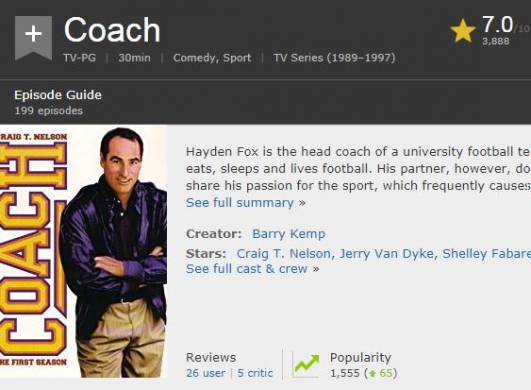 If you meant what is
A Coach
, well the other answers will suffice.

I believe that a coach is a person who helps you get your' hand in something new. For example, when I decided that I wanted to bet on sports, I turned to my best friend, who has been doing it for a long time. He advised me to check online sportsbooks and also told me how all things work. At first, he helped me choose bets and all that. For me, he was a coach.