When I think about the concept of "economic utopia", I can't help but be reminded of early socialism, and the anti-capitalist sentiment that arose from the hardships of the 19th century.
Subscribers to this social-democratic ideology envisioned a society where people were:
Treated equally

Worked in jobs they enjoyed

Everyone was afforded a high standard of living

There was plenty of time outside of work to pursue other interests, such as art and culture

In many of these utopian societies, the concept of money was abolished completely. Instead, individuals produced and traded supplies - with everyone devoted to working diligently for the common good.
If this is the kind of society you're interested in creating in your book, I'd recommend reading a little bit about a man called Charles Fourier.

He was a French philosopher who believed the key to social success was common "concern and cooperation" amongst mankind.
Fourier inspired several communes where people attempted to live together and build a utopia - the most notable example being the settlement of Utopia in Ohio, USA.
In this type of utopian society, market economies as we know them would cease to exist. People would take on work creating goods and farming the land, and would then share what they produced - supplying the community as a whole.
Thus, rather than having to go to work to earn money to buy food and supplies, people were able to simply trade what they grew/created/built - in return for a fair share of the supplies that they needed to enjoy a comfortable lifestyle.
Realism and utopia
The concept of early socialist utopias was effectively trampled upon and dismissed by Marxists and other socialists, as they were considered unsustainable and fanciful.
In fact, even the town of Utopia in Ohio effectively failed - and was forced to adopt more conventional economic activity to survive.
In the context of your book, the biggest challenge to your fictional economy will be to create a model that satisfies all the needs of a utopian society (as bullet-pointed above), but within a feasible economic construct.
Where the Fourier-inspired communes failed was that, despite their best efforts, they were still not completely self-sufficient. Especially not to the point where people could enjoy their jobs and lives in a carefree manner as implied by a utopia.
How to create a realistic economic utopia
One way of satisfying the economic needs of your utopia could be technology.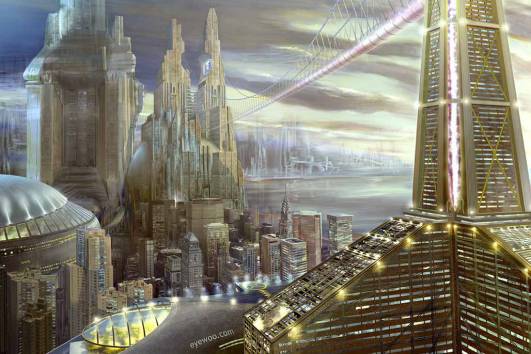 There are several novels and Hollywood films that base perfect societies in a time where advances in technology mean that mankind can live a life of luxury.
Robots could work the fields and perform other vital, but menial tasks - whilst humans go about enjoying their lives.
The economic implications of this would be that resources would be very cheap (assuming robots cost less to produce and run than how much it would cost to employ human beings to perform the same jobs).
In addition, the money saved by using robots to grow crops, build transport vehicles (whatever they may look like) and other such tasks, means there would be money available to subsidise the cost of jobs that humans will still need to perform.
Will humans still need to work in the future though?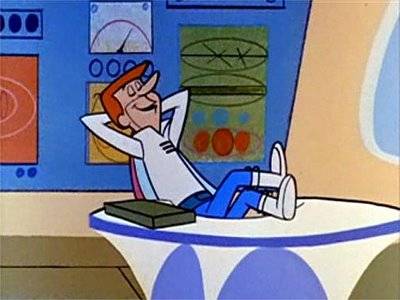 As the author of this story, that's really up to you!
However, from a socio-economic point of view, I'd say "yes" for two main reasons:
A) There will probably be jobs in the future that we can't even imagine (or that you'll need to conjure up). For example, do you think that someone writing a book in the 1930s would have been able to write the character of an app developer or a desktop publisher?
B) Jobs are important, not only as a means of making money to sustain oneself - but to give people a purpose, a sense of community, ambition and hope.
If you are committed to making your utopia as real as possible, I think it's worth having your characters enjoy some sort of job - if only for the psychological benefits that employment can offer members of your society!